791Coop Overview
The Texas Conference of Urban Counties and 791 Purchasing Cooperative Strategic Partnership
791 Purchasing Cooperative and The Texas Conference of Urban Counties (CUC) are pleased to announce they have entered into a strategic partnership, combining CUC's leadership and strategic services with 791 Purchasing Cooperative's best-in-class portfolio of GPO programs.
AUSTIN, TX – October 12, 2020 – The Texas Conference of Urban Counties and 791 Purchasing Cooperative have finalized a strategic partnership. This new agreement provides The Texas Conference of Urban Counties members' access to 791 Purchasing Cooperative' extensive portfolio of GPO programs and provides 791 Purchasing Cooperative and its members with access to the CUC's relationships, strategic purchasing power, procurement demand and technologies.
"This is a strategic partnership for our organization and membership and is an innovative part of our strategy to help deliver value to our member counties, save citizens' tax dollars and effectively collaborate for the benefit of our member counties and the State of Texas. 791 Purchasing Cooperative brings tremendous advantages and expertise and combined with our members' spend volume we anticipate members enjoying significant savings. Our partnership gives the CUC's members access to a large breadth of offerings with best in class compliance, value, terms, pricing, and service. It will also serve as the platform for future collaboration for members to realize economies of scale." John B. Dahill, Executive Director, Texas Conference of Urban Counties.
791 Purchasing Cooperative portfolio includes products, materials, services, facilities services, solutions, technology, and government services that offer a strong competitive advantage for members and procurement organizations. 791 Purchasing Cooperative will work closely with CUC members to address specific needs and to identify collaborative purchasing opportunities.
Jeff Shokrian, President of 791 Purchasing Cooperative says, " The Texas Conference of Urban Counties strategic partnership with 791 Cooperative will drive additional value to all members and bring innovative products and services to the market with greater scale and resources. Our programs typically result in 5-20% savings from cooperative purchasing versus independent negotiating. 791 Purchasing Cooperative continues to lead the market with innovative solutions and successful partnerships."
---
About The Texas Conference of Urban Counties

The Texas Conference of Urban Counties is a non-profit organization composed of 34 member counties that represent approximately 79% of the population of Texas. The Urban Counties supports and coordinates communications among member counties, studies policies and programs of the State of Texas that affect urban counties, advocates county issues, primarily at the state level, and provides training and education programs appropriate for urban county officials. All services and activities are pursued for the benefit of the people of Texas. To learn more about the CUC, visit www.CUC.org.
About the 791 Purchasing Cooperative Program: https://cuc.org/purchasing/
About 791 Purchasing Cooperative
Delivering value to public agencies through competitive compliant solutions. 791 Purchasing Cooperative is the leading and most innovative government purchasing cooperative for public sector procurement. Our innovative approach and industry-leading suppliers have produced an extensive portfolio of procurement solutions and partnerships, making 791 Purchasing Cooperative compliant and competitive resources for organizations nationwide. To learn more about 791 Purchasing Cooperative, visit www.791Coop.org.
---
About JOC Excellence
791Coop hold CJE membership. Resources are available to assist with JOC Programs.
791Coop Certified Professionals with decades of experience building successful programs. Working with the association members and trained experts in Job Order Contracting can help avoid unnecessary costly fees from vendors that do not participate in industry training and Best Practices.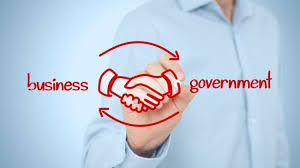 Interested in Becoming a Participant Member?.