791Coop Overview
Who are the 791 COOP Lead Agencies?
791 Coop Lead Agencies are public sector entities (e.g., state agencies, municipalities, counties, school districts, public colleges and universities, councils of governments, or special districts) lawfully established and operating under the applicable statutes of their respective states. They are authorized by state statutes to conduct public sector procurement processes, award and enter into Master Agreements with winning suppliers under applicable procurement guidelines (e.g., lowest responsive and responsible), and make those Master Agreements available to public agencies nationwide through 791 Coop.
791 Coop collaborates with our lead agencies to deliver compliant, publicly procured cooperative agreements that public agencies across the country can utilize to i) quickly acquire the products and services they need; ii) receive better pricing through the collective buying power of 791Coop members; and, iii) save time through Lead Agencies are public sector entities (e.g., state agencies, municipalities,791 Coop's legal and compliant alternative to conducting their own resource-consuming solicitation process.
Lead Agency Region 15 Education Service Center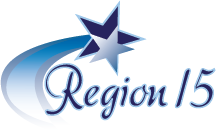 Region 15 Education Service Center is one of twenty service centers in the State of Texas.
We serve public schools and charters in 18 counties, extending more than 25,000 square miles.
Education Service Centers are non-regulatory agencies and serve as a liaison between the Texas Education Agency and schools in improving student performance, operating efficiently and economically, and implementing initiatives assigned by the Texas Legislature or the Commissioner of Education. More information is available
We strive to provide high-quality professional development and support to our regional school districts in order to ensure the future success of our students. Working together, we will have an impact on our students and thus our future.
Lead Agency The Central Texas Council of Governments
The Central Texas Council of Governments helps local communities work cooperatively to improve the conditions and well-being of Central Texans.
Whether reaching out to elders in need of at-home or nursing home assistance, helping a family find a safe and affordable home, providing essential transportation planning, or keeping you safe through emergency and security programs, we serve with compassion, dedication, and professionalism. More information is available
Interested in Becoming a Participant Member?.