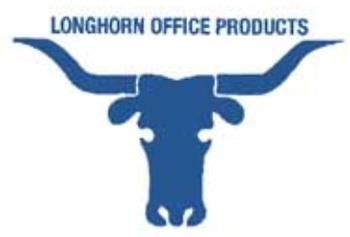 Longhorn Office Products is a full line office supply dealer. We are business to business. In 2009 Longhorn Office Products acquired Concho Business Solutions. With the addition of Concho our footprint in Texas grows. We have free next day delivery all over Texas. Longhorn Office and Concho Business sell, office products, janitorial supplies, office furniture and ad specialities.
Contract No
:
791202003002
Technology Products Services and Solutions
Contacts
Contacts
Michael Winkler
(512) 672-4567
mwinkler@longhornop.com
Interested in become Member?.