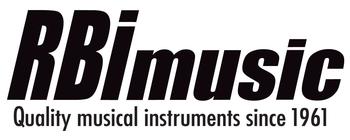 Rhythm Band Instruments has been a leader in the development and distribution of elementary musical instruments and related materials since 1961. The privately owned company operates from facilities in Fort Worth, Texas. Rhythm Band is known for its brands of children's instruments including Kidsplay®, Chromaharp® and Boomwhackers® tuned musical percussion tubes, and also as the exclusive distributor for leading brands including Aulos,® Noteknacks® and pBuzz.® Rhythm Band's RBI Music is fast becoming a significant distributor of high-quality adult and professional musical instruments, including Fret-King® and Vintage® brand guitars, Toca® and A Tempo® hand percussion instruments, Odery® drums, and Grover Pro Percussion®.
Awarded contract 791202005013
Education Curriculum, Products, and Services

Contacts

Contacts
Adam Schweitzer
(817) 335-2561 109
schoolsales@rbimusic.com
---
Interested in become Member?.