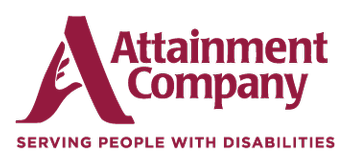 Attainment Company has been dedicated to helping people with disabilities succeed in school, work, and life with practical and easy-to-use products. With our remarkable training and accounts management and customer service teams, we want to support teachers in finding the most helpful products for their students and to feel confident in the implementation of the materials. The goal is to create a solution for teachers and students alike. Our approachable, family-centered atmosphere has enhanced our company's products and culture to a degree unrivaled by others.
Awarded contract 791202005016
Special Education Products and Services

Contacts
---
Interested in become Member?.